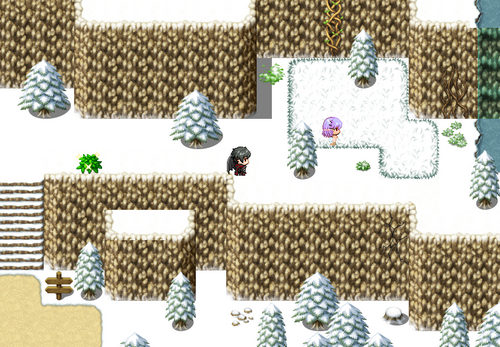 The new update is online! It contains:
2 new Harpy enemies with new CG battler images
1 new map, when you go up north next to the fort in Witton

Ariana's event in the Spire of Courage was reset and now enables a new quest at the Aldlyn city board when you wake her up instead of taking her prisoner.

Tutorial added to the overview map, to clear the confusion about the turn-system.
Some warmap bugs were fixed, but some movement and attack range bugs are still in this version.
Starting attack stats of enemy units are now lower, but increase in battle 4.
New upgrade for each class in the warmap laboratory, which requires the class at level 1+ and silver to buy the upgrade.

The arena on the overview map now has the option to replay previous battles. If you lost battle 4 before, you can now redo the battle and capture Lind.

Added reworks of the CGs of Tsubaki's titfuck, the blue Slimegirl, and Chiyo's standing image
New CG scene with the maid Linda, starting at the Headmaids selection screen.
New !-symbol events on the overview map including:
One-time complete heal of all units (appears after first battle)
Merchant selling 500 Supplies once for 20k gold
A feast for Bread, Fish, Meat and Supplies to raise the moral of your troops by +50
Option to sell Meat to Amagal with a relaxed trading policy (More trading of resources with other countries will follow later)
Files
Renryuu Ascension 17.07.24 [Windows Version].zip
423 MB
Jul 28, 2017
Renryuu Ascension 17.07.24 [MacOS Version].zip
423 MB
Jul 28, 2017
Renryuu Ascension 17.07.24 [LINUX Version].zip
427 MB
Jul 28, 2017
Renryuu Ascension 17.07.24 [Windows Version] Update files only.zip
4 MB
Jul 28, 2017